Berry Recruitment
Berry Recruitment operates throughout the UK and specialises in Office & Professional, Technical & I.T., Rail, Construction, Driving, Industrial and Catering & Hospitality.
The Company's aim is to combine people's individual talents with the right opportunities and the key to its success is the way it treats its candidates and clients.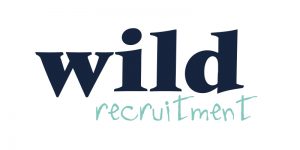 Wild Recruitment
Wild Recruitment operates in the South of England and specialises in the Office & Professional, Sales & Customer Service, Engineering & Technical, Industrial & Catering and Driving sectors.
Founded in 2001 by an experienced team the Company prides itself on its close and highly successful working relationship with its customers.

Wild Berry Associates
Wild Berry Associates is one of London's leading recruitment experts specialising in the Office & Professional and Sales & Customer Service sectors.
Operating from prime, Tottenham Court Road offices the growing Wild Berry team has a well earnt reputation for achieving success.

BuzzHire
BuzzHire is an on-demand temporary staffing platform designed to make temporary recruitment simpler and job hunting easier.
As part of the Berry Recruitment Group we combine world class technology with extensive recruitment experience.